Session Types
Have a look at what to expect from these new and innovative sessions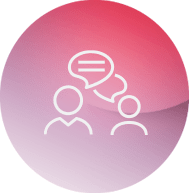 Pro-Con Debates
It is always entertaining and enlightening to watch a battle between renowned experts who passionately defend opposite opinions.
Pain360 brings unexplored and controversial topics and polarized professionals and leave the audience to decide who won the game. The moderator will ask to vote pro, or con.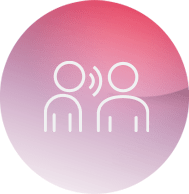 Campfire Discussion
Remember your teenage campfire talks? Everything was doubted and challenged by your peers.
Pain360 is inviting you to take part in the discussion of live topics of pain management. Your host (table facilitator) will help initiate the conversation, and the moderator will connect between different camps.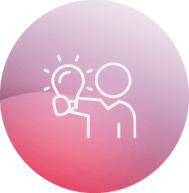 Thinking Task Force
Pain360 would like to be a catalyst of novel developments and revisions of existing dogmas. The audience will observe discussions and consensus-building and give suggestions to experts on how to approach difficult questions and start the journey.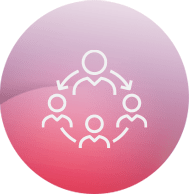 Guidelines Discussion
From time to time professional societies, healthcare organizations or government agencies publish guidelines on how to approach, diagnose and treat numerous maladies. Some of these documents survive for long, others are short-lived and replaced by updates. Although guidelines do not have the same power as orders, they are useful for individual and population-based decision-making. The most vulnerable aspect of guidelines is the reliance on the current level of evidence analyzed by the invited professionals.
In the Pain360 programme, these traits will be examined and exposed by alternative experts. The audience will be able to judge the appropriateness and clinical values of the selected guidelines.